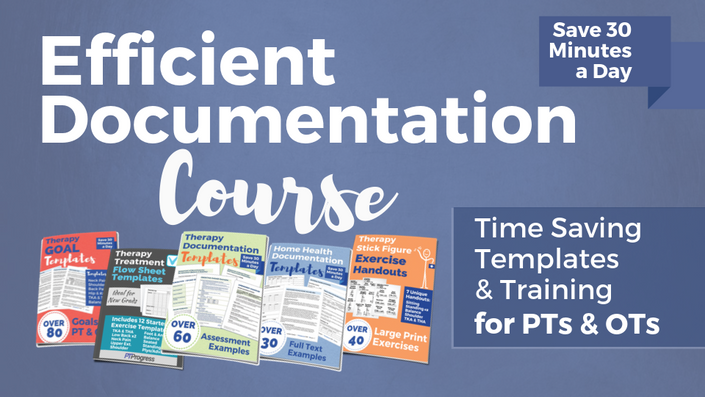 Efficient Documentation for Therapists
Time Saving Documentation Strategies for Physical Therapists, Occupational Therapists and Students.
Ready to STOP spending 1-2 hours writing therapy documentation after work?
Are you spending your lunch hour on paperwork?

Do your notes sound repetitive?
Are you stressed about doing documentation at home?
Do you feel embarrassed with your writing abilities?

The number one complaint of therapists in almost every clinic is time spent documenting.
Therapists are spending multiple hours behind a computer trying to write notes after a long day of treating patients.
Never ending documentation is keeping them from their families at night and is burning them out of a career they want to love again.
Here's the Real Problem!
We feel trapped by the never ending paperwork.

We went to school to be Therapists, NOT Writers!
When I started working in PT clinics in 2013, I felt like there had to be a secret formula for writing notes. But I quickly saw both new grads and seasoned therapists spending lots of time on documentation.
Even just 10 minutes of documentation per patient could add up to more than 2 hours writing notes each day! And that didn't include evaluations!
And then it clicked.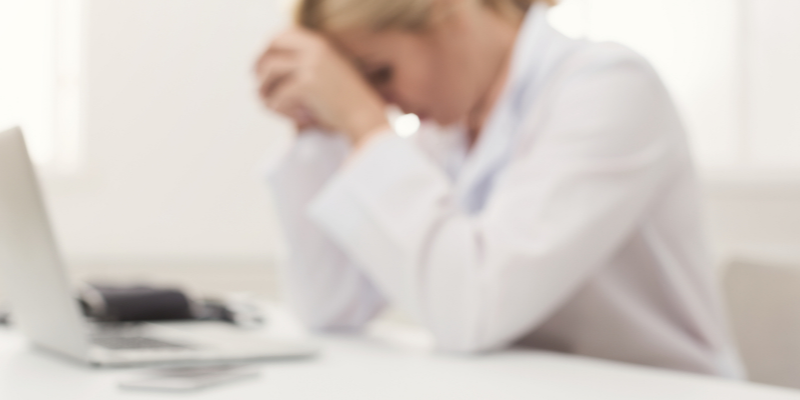 How was it that surgeons could be so efficient with documenting their complex procedures but therapists were starting from scratch with every note?
Efficient surgeons use quick phrases and templates as a format to quickly document specific elements in surgeries.
I knew therapists could do something similar.
So I took the best examples of assessment phrases, goals, and planned treatment phrases and created a formula.
The formula provided a structure to quickly complete documentation with details that actually reflect our skilled treatment.
It Absolutely Worked!
I personally started to save 30 to 60 minutes

a DAY because of the efficient documentation formula.
My notes were finished in the morning so I
could use my lunch hour to work out or go for walks.
I left the clinic every night on time and never brought a note home.
And my documentation passed with 99% scores on each clinic note review from our supervisors.
Not only was I able to finish my notes faster,
but I felt 100% more confident that my notes reflected
the skilled treatment I provided in the clinic.
I couldn't find a resource like this when I started as a Physical Therapist.

So I made it my mission to create the best resource for therapists who are tired of spending 2+ hours a day writing mediocre notes.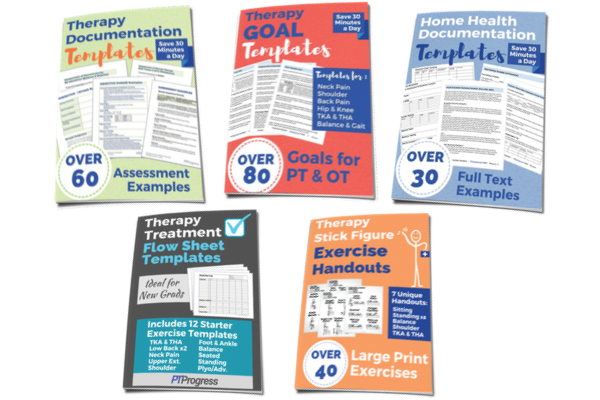 The therapy documentation templates I created for therapists have helped hundreds of PTs, OTs, and assistants who have been looking for help with documentation for years.
So I created the Efficient Documentation for Therapists Course for therapists who want to save time in the clinic by using this proven system.
Nothing felt better than leaving the clinic on time
so I could spend the night with my family.


The templates gave me structure to write my
notes quickly and better than ever.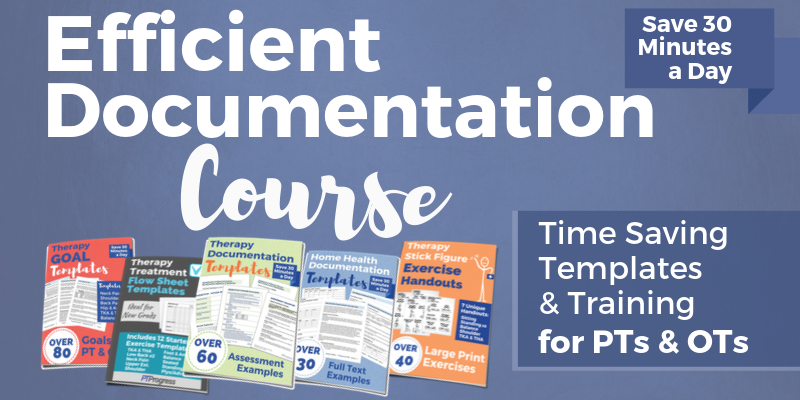 This course is for PTs, OTs, students and therapist assistants who:
✔️ Want to write highly skilled documentation, faster and easier.
✔️ Want a framework for writing better subjectives, assessments, objectives, plans and therapy goals.
✔️ Want to become more confident in how to document higher skilled treatments
for neuromuscular re-education and therapeutic activity CPT codes.
✔️ Need a structured way of learning how to become efficient with documentation.
✔️ 🙋‍♂️🙋🏻‍♀️ Would rather go home to family, not documentation!
This course is NOT for:

❌ Chiropractors who are trying to write like a therapist. (Yes, they're out there 😖)
❌ Therapists who are already happy with the time spent documenting.

❌ Groups of therapists - (One license access only, contact us for group discounts.)

The Bottom Line:
This course is for therapists who want to spend less time on documentation by using proven efficiency formulas to write notes faster and better. 💻✏️🙋‍♂️🙋🏻‍♀️
And I'm excited to show you ways to become more efficient so you can spend more time with your patients, leave the clinic on time, and spend the evenings with family, not paperwork!
Your Instructor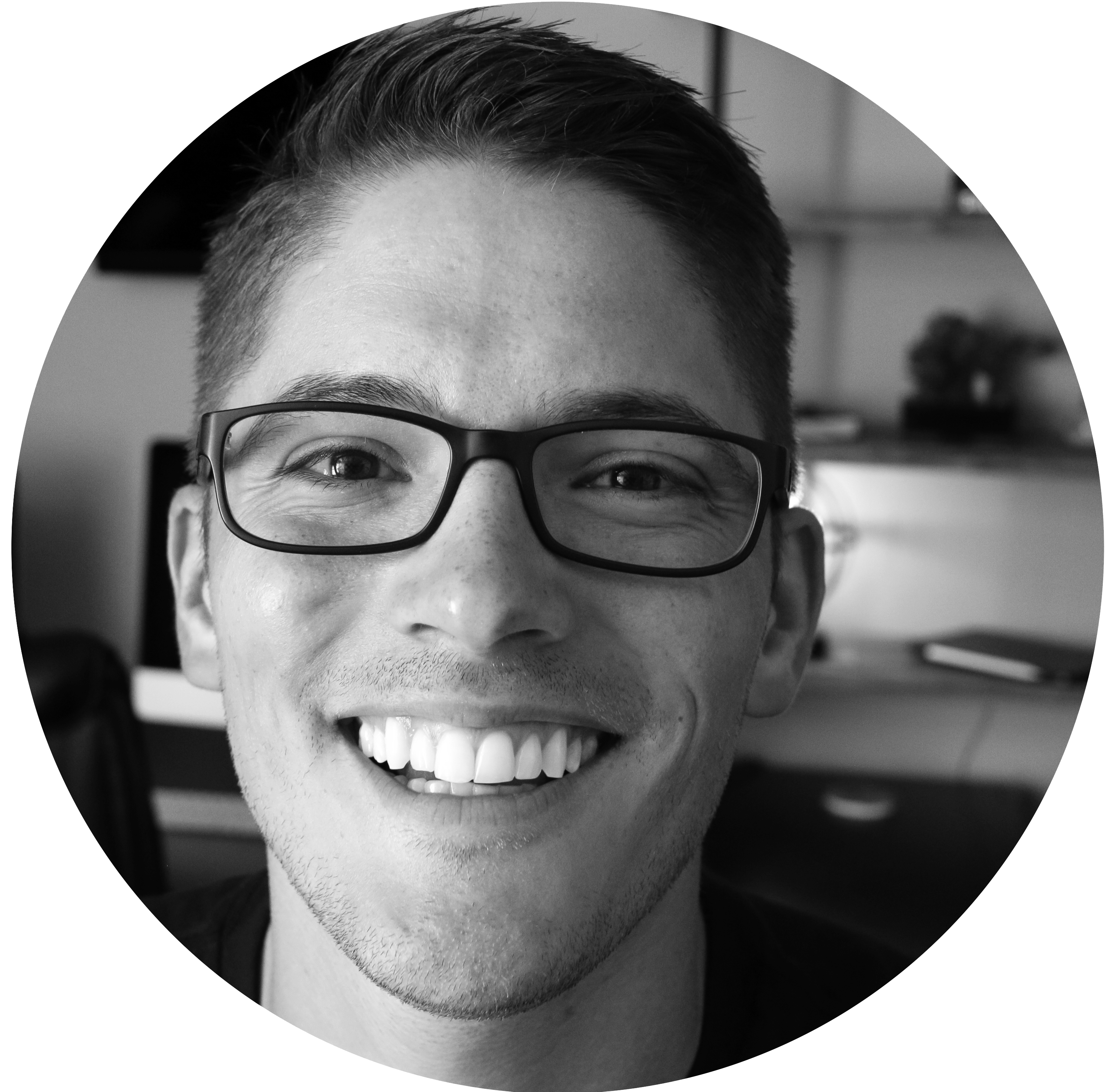 Hi! I'm Tim Fraticelli and I'm a Physical Therapist and founder of PTProgress. I teach PTs and OTs how to save time and money with efficient documentation templates and other helpful career resources. I've worked with private practice groups, large hospitals, and online continuing education providers to help teach thousands of therapists how to improve their lives in and out of the clinic.
Efficient Documentation started out as a way to
speed up my own notes.

But it's grown into a system that has helped
hundreds of therapists reclaim their evenings.
The Efficient Therapy Documentation Course
This course teaches therapists how to save time writing notes by using a framework that results in higher skilled documentation and increased reimbursement.
It includes:
✅ 5 Video Modules (60 minutes of video teaching)
✅ 6 Efficient Formula Templates and Worksheets
✅ The SMARTER Goal Writing System

✅ Over 60 Pages of Printable Documentation Examples
✅ Therapy Flowsheet Templates
✅ Full Sample Evaluation, Daily, Progress, and Discharge Notes

Added Bonus
✅ Home Health Documentation Guides
✅ Therapy Documentation Templates
✅ Therapy Goal Templates
✅ Stick Figure Exercise Handout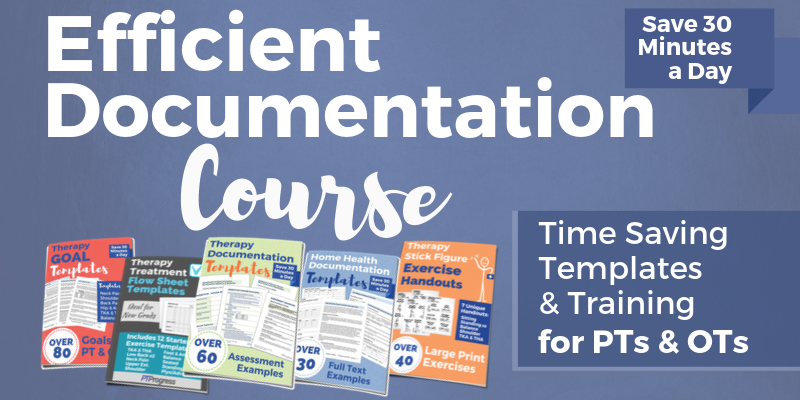 Course Curriculum
Welcome to Efficient Documentation
Available in days
days after you enroll
Module 1: A New Approach to Documentation
Available in days
days after you enroll
Module 2: Documentation Examples and Formulas
Available in days
days after you enroll
Frequently Asked Questions
When does the course start and finish?
The course is go-at-your-own-pace. All of the content is available and ready after purchasing.
Do you have a payment plan?
Yes! When you click any of the "Enroll" buttons you'll be able to choose to pay in full (and save a bit of money!) or make two payments!
Can I get a refund?
Due to the nature of digital products and services, we do not offer refunds, exchange, or cancellations on any of our products and services on our website. If you have any questions, please contact us by emailing
[email protected]
and we will happily answer them for you.
Does this course count towards CEUs?
No certificate or CEU is provided by this course. However, your state may allow you to earn CEUs from media sources like this course. For example, in Michigan, Physical Therapists are allowed to earn 1 CEU from media such as videos, podcasts, or audio recordings. Check in your state to see if you can count this towards your CEU. The good news is that will all the time you'll save in the evenings after this course, you'll have even more opportunities to complete CEUs whenever you want!
How long is the course?
The modules total about one hour of recorded lecture material. The good news is that you can watch and access the course anywhere you want and don't have to sit through a weekend class to learn the information!